GOCSD exists to serve our members by promoting collaborative professional learning, advocating for and celebrating the educational profession, and promoting meaningful partnerships with businesses.
The vision of the Greater Ozarks Cooperating School Districts (GOCSD) is to advance educational opportunities for ALL students in the Ozarks so they can be successful at any career or ready for college. GOCSD is focused on building the capacity of every teacher and leader in the region to become a high quality educator. The expectation is to engage regional educators in collaborative, high quality professional learning opportunities that promote rigorous and engaging classroom learning experiences.
Learn | Advocate | Collaborate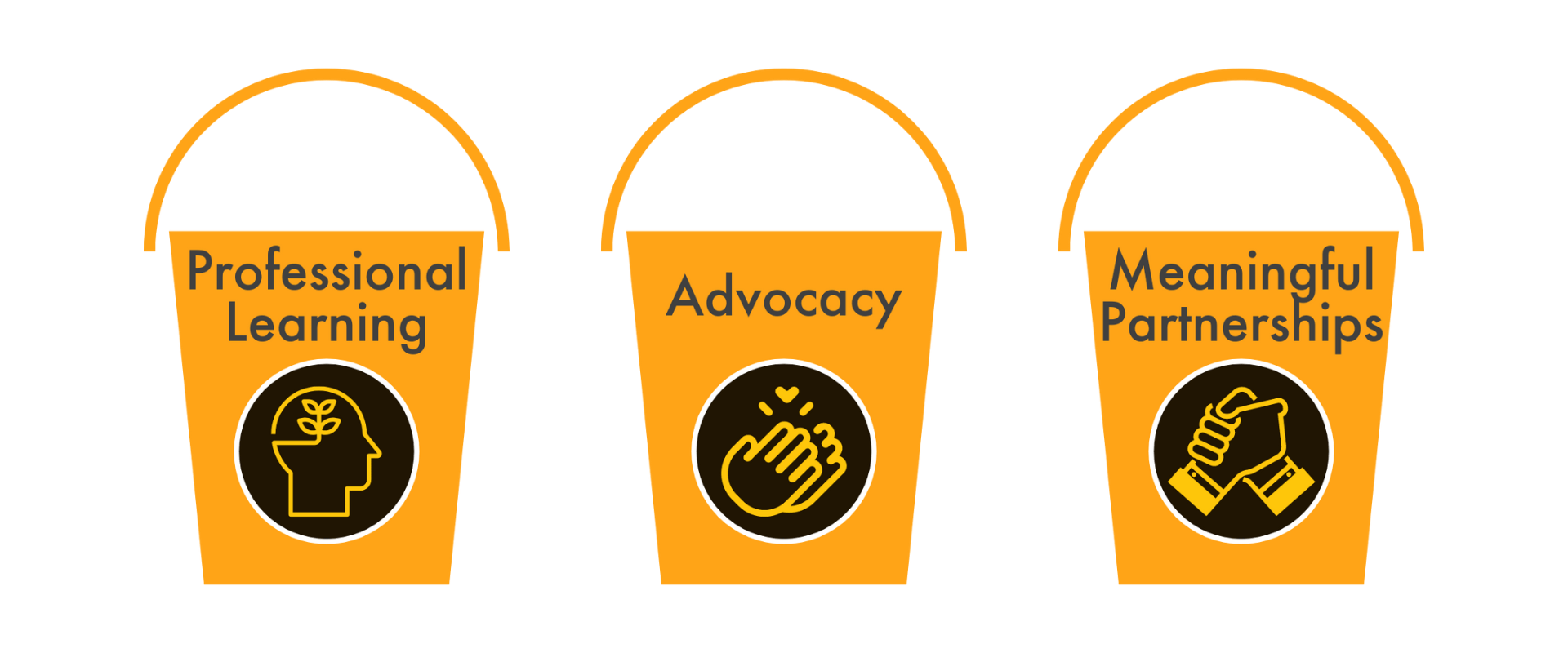 A key purpose of GOCSD is to serve as a conduit for the sharing of educational practices between districts through networking and collaboration, while also offering district-initiated high quality professional learning opportunities for members. The GOCSD sponsored yearly Innovation Summit is one of the premiere professional learning experiences offered for Missouri educators. Top educational researchers from across the nation serve as keynote speakers with local educators sharing expertise through over 100 break-out sessions. Districts are also provided opportunities for purchasing needed resources at reduced costs through the many GOCSD business partners.
GOCSD also serves as a key voice for southwest Missouri public schools at the state and national level. The collaborative efforts with the Missouri Department of Elementary and Secondary Education, local and state business communities and state/federal legislators provide key opportunities for proactively supporting school districts. The needs of Missouri children are at the forefront of this advocacy work.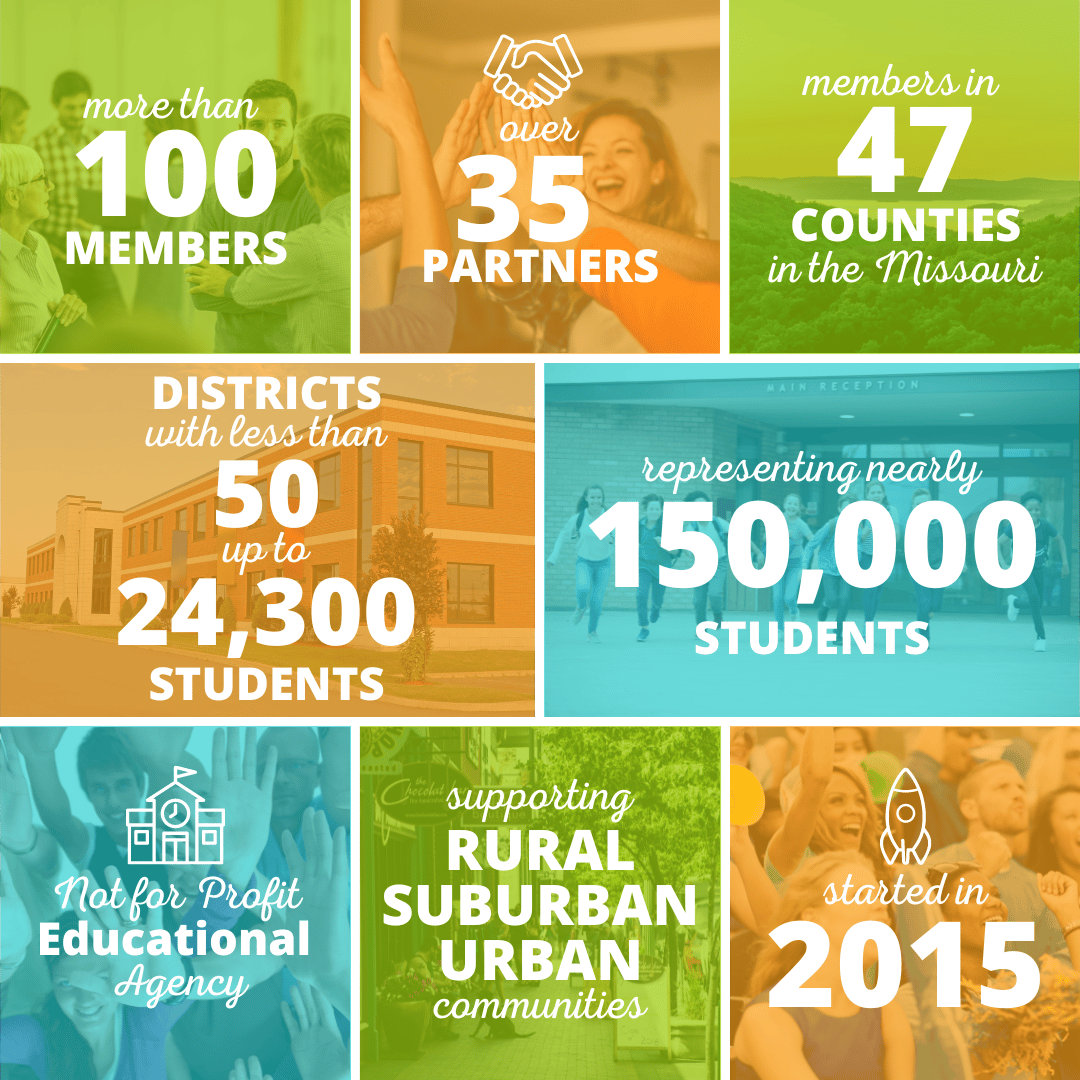 During the 2014-15 school year a small group of Southwest Missouri superintendents began the discussion of forming a Southwest Regional School District consortium. These discussions continued and the group began to grow. In the Spring of 2015, eleven school districts agreed to form a cooperative of school districts.
The organization was named The Greater Ozarks Cooperating School Districts. The GOCSD By-Laws were approved and the State of Missouri recognized the organization as a "Not for Profit Educational Service Agency."
The 2015-16 school year was GOCSD's first year as an organization, and by the end of the year, 28 districts were members. Currently, the GOCSD community includes 100+ school districts and 10 Universities/Colleges in 47 counties representing nearly 150,000 K-12 students. GOCSD supports rural, suburban, and urban communities with districts serving less than 50 and up to 24,300 students.
Mrs. Tonya Woods
Thayer R-II School District
President
Dr. Dave Schmitz
Lebanon School District
President Elect
Dr. Lori Wilson
Ozark School District
Secretary/Treasurer
Dr. Pam Hedgpeth
GOCSD Executive Director
Dr. Nate Moore
Branson Public Schools
MOCAAT Representative
Dr. Aaron Gerla
Ash Grove R-IV School District
Past President
Dr. Dennis Cooper
GOCSD Executive Director Emeritus
Mr. Jim Dickey
Mountain Grove Schools
Mr. Justin Gilmore
Gainesville R-V School District

Dr. Nicole Holt
Springfield Public Schools
Dr. Matt Pearce
Republic School District
Dr. Brian Wilson
Hollister R-V School District
Download the app for free. Search GOCSD in the Apple or Android App Store.
With the GOCSD app you will receive notifications about our new events and new content in our on-demand Professional Learning Catalog. Scroll a list of our upcoming events and register right from your phone. You will get updates about our Innovation Summit Conference and receive our news and social media posts.