For February's #TeacherProud Tuesday we are spotlighting the Dallas County, Pleasant Hope, Reeds Spring, and West Plains School Districts.
---
Pleasant Hope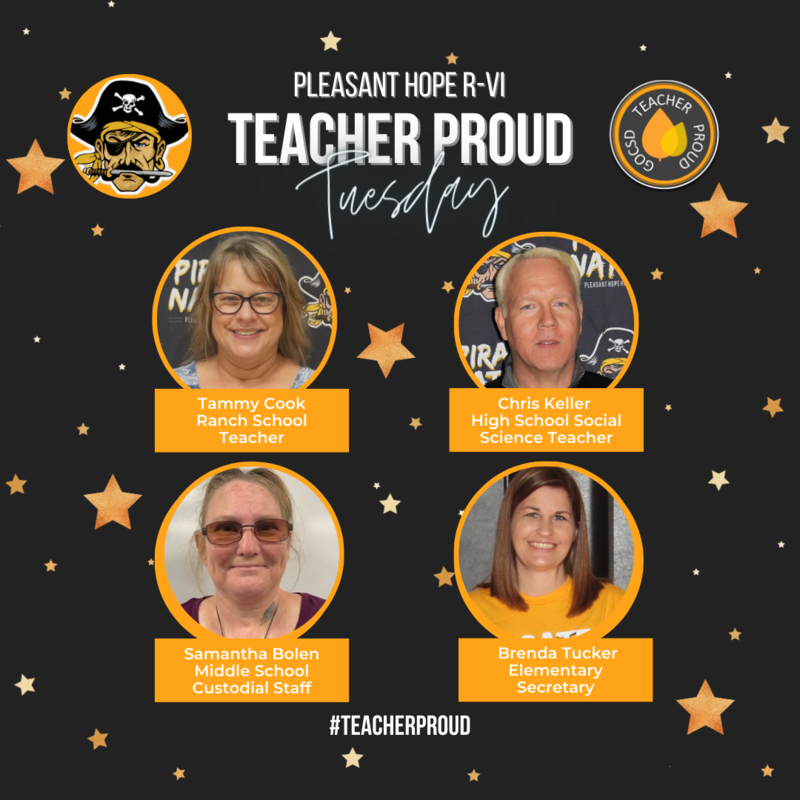 Tammy Cook, Teacher at Ranch School
Chris Keller, Social Science Teacher at the High School
Samantha Bolen, Custodian at the Middle School
Brenda Tucker, Secretary at the Elementary School
---
Reeds Spring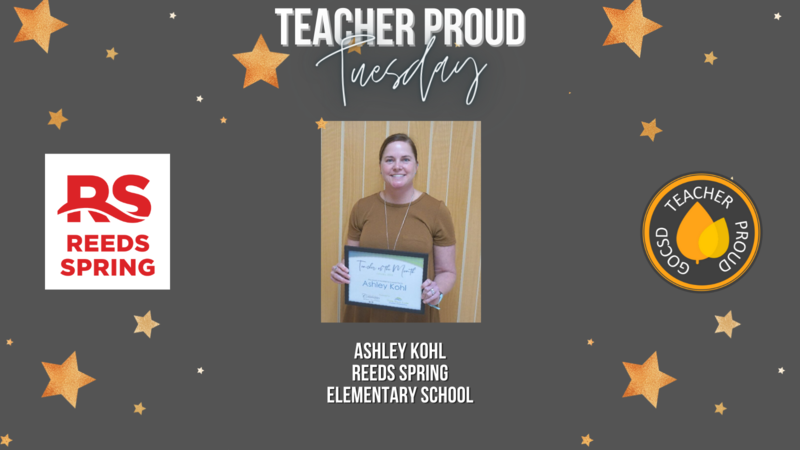 Ashley Kohl is a fourth-grade teacher at Reeds Spring Elementary School. She is known to support her students by attending extracurricular activities on the weekends and she saves letters that students have written to themselves in the fourth grade that she returns to them when they graduate from high school.
"She is a world-class educator and deserves to be recognized for her hard work and dedication over the years," said one colleague.
---
West Plains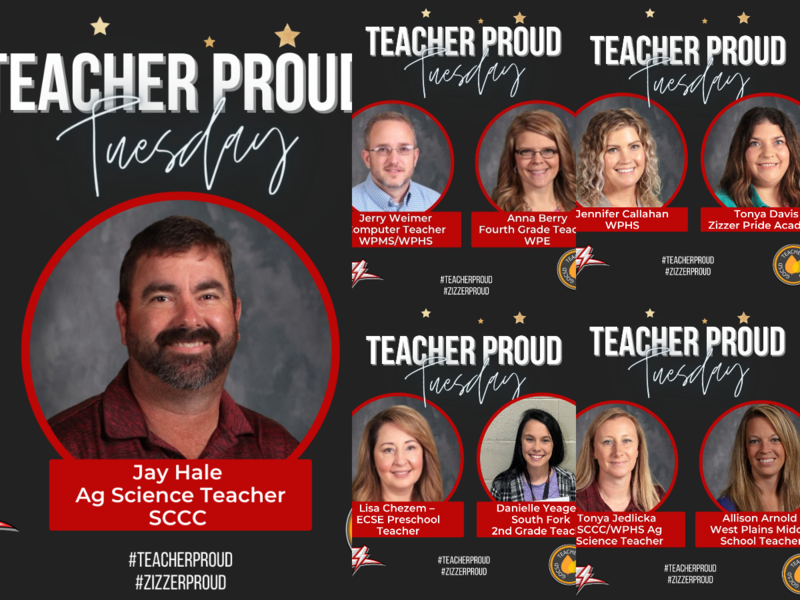 Jay Hale, Ag Science Teacher at SCCC
Jerry Weimer, Computer Teacher at WPMS/WPHS
Anna Berry, Fourth Grade Teacher at WPE
Jennifer Callahan, Teacher at WPHS
Tonya Daves, Teacher at Zizzer Pride Academy
Lisa Chezem, Teacher at ECSE Preschool
Danielle Yeage, 2nd GradeTeacher at South Fork
Tonya Jedlicka, Ag Science Teacher at SCCC/WPHS
Allison Arnold, Teacher at WPMS
---
Dallas County Schools
Dr. Pam Hedgpeth asks Tim Phillips, Dallas County Schools CTE Teacher, to share his why on this #TeacherProud Tuesday!
Dr. Pam Hedgpeth asks Samantha Arthur Dallas County Schools CTE counselor to share her why on this #TeacherProud Tuesday!
---
Join the Celebration
The purpose of the Teacher Proud Tuesday campaign is to lift up and celebrate the profession and those currently serving, to recruit and inspire candidates to consider teaching, and to inform communities, business leaders and policymakers on the importance of public education.
🌟 Check out the Teacher Proud Webpage and Toolkit to learn more.
🔦 If your District would like to be spotlighted by GOCSD please contact Janetta Garton.