For March's #TeacherProud Tuesday we are spotlighting the Fair Grove, Hurley, Reeds Spring and Willard School Districts.
---
Fair Grove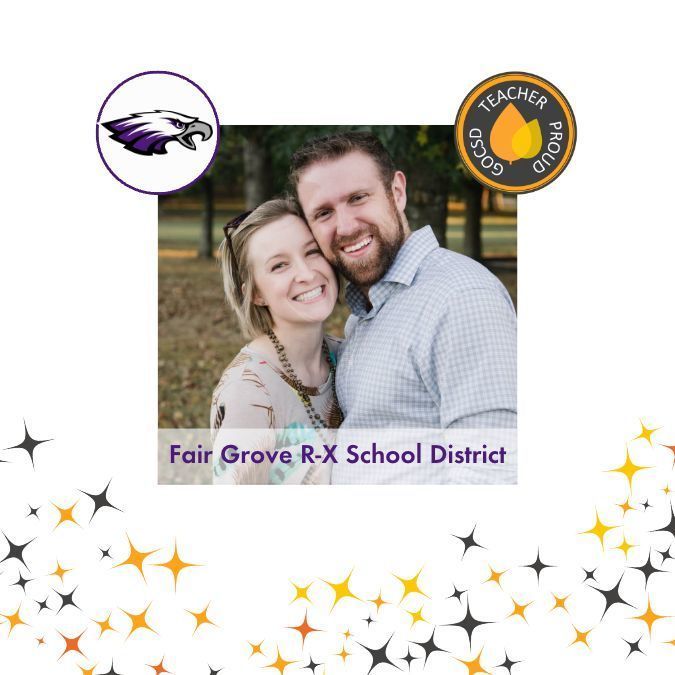 We are back with another TEACHER FEATURE FRIDAY! She's smart, zany, fun, and a pinch nerdy, and she teaches our Anatomy & Physiology, Life Science, Animal Biology & Investigative Biology classes, was the sponsor of the Green Team (RIP), and is a co-sponsor of FG's newest club: Nerd Club! Mrs. Sarah Englis is in her tenth year in education, and she's spent all of them as an FG Eagle. When we asked Mrs. Englis what her favorite thing is about FG, she said "Easy- the people! I love our students and staff!" Known for hobbies that are slightly nerdy & grandma-y, in her free time you can find Mrs. Brannock birdwatching, crocheting, making origami, woodworking, hiking, hanging out with her husband, or playing with her dog (Finley) and her cat (Huckleberry). She is also a gamer, and her videogame handle is "BirdGranny." A teacher that Mrs. Englis has always admired is (now-retired, lucky duck!) Mrs. Carla Stafford, who she calls an inspiration. Some of Mrs. Englis' favorite memories include coaching at state volleyball, several epic Anatomy field trips, fishing with Dr. Overstreet and her dad, creating an escape room with a PBL Investigative class, and more! In the future, one of her bucket list items is to participate in the "Teacher-Ranger-Teacher" program with the National Park Service in Grand Teton National Park. We <3 Mrs. Englis!
---
Hurley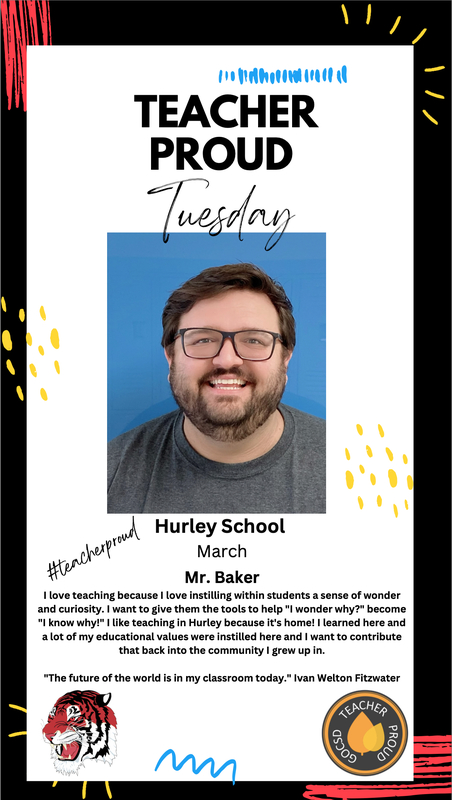 Mr. Baker: I love teaching because I love instilling within students a sense of wonder and curiosity. I want to give them the tools to help "I wonder why?" become "I know why!" I like teaching in Hurley because it's home. I learned here and a lot of my educational values were instilled here and I want to contribute that back into the community I grew up in.
"The future of the world is in my classroom today." Ivan Welton Fitzwater
---
Willard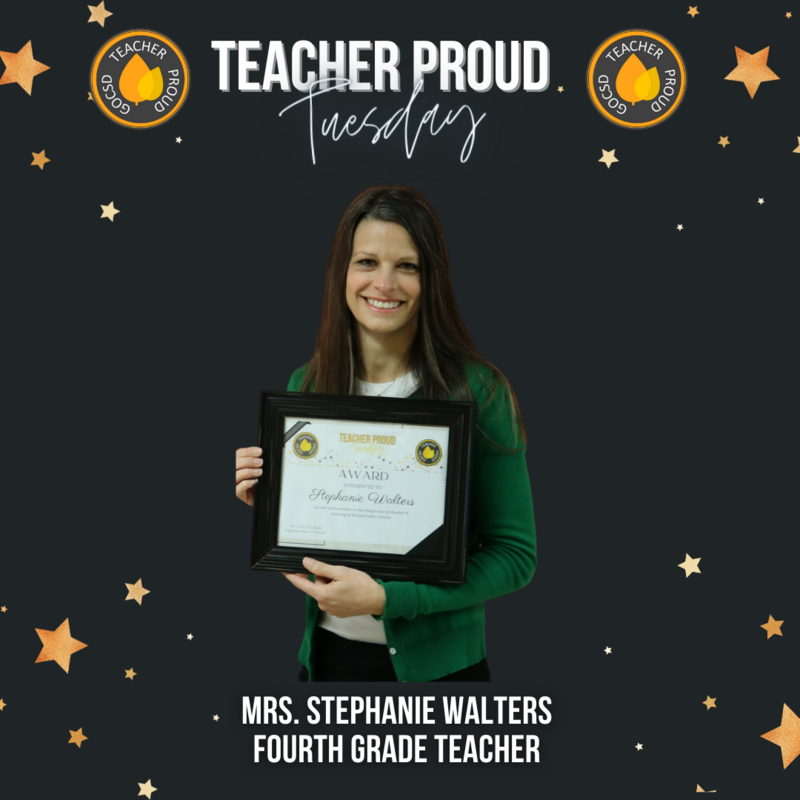 We are excited to celebrate our great educators with other districts in the region throughout the school year. This month, we are recognizing Stephanie Walters, fourth grade teacher at Willard Central Elementary as our #TeacherProud Tuesday recipient! Stephanie's peers say she is a joy to work with! She always has the best ideas, is incredibly kind and encouraging, and goes above and beyond for her students and teammates on a daily basis. She consistently brings FUN and every day inspires her colleagues to be a better educator, coworker, and friend.
---
Reeds Springs
Dr. Pam Hedgpeth asks Dr. Cody Hirschi to share his why on this #TeacherProud Tuesday!
Dr. Pam Hedgpeth asks Alivia Suttton, Third Grade Teacher, Reeds Spring School District to share her why on this #TeacherProud Tuesday!

---
Join the Celebration
The purpose of the Teacher Proud Tuesday campaign is to lift up and celebrate the profession and those currently serving, to recruit and inspire candidates to consider teaching, and to inform communities, business leaders and policymakers on the importance of public education.
🌟 Check out the Teacher Proud Webpage and Toolkit to learn more.
🔦 If your District would like to be spotlighted by GOCSD please contact Janetta Garton.