We are so excited to spotlight these Member Districts as they participate in GOCSD's Teacher Proud Tuesday Campaign.
Hollister R-V School District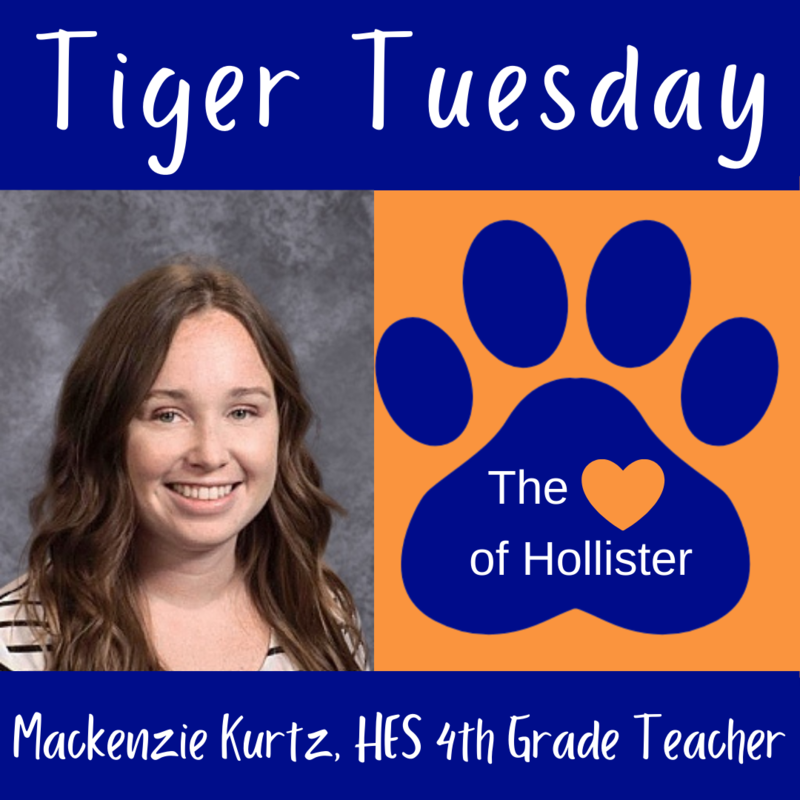 Miss Kurtz is a 4th grade teacher at Hollister Elementary School. She has taught in Hollister for 3 years. Before joining the Hollister Tiger family, Miss Kurtz taught 4th grade in the Smithville School District for 2 years. Always smiling herself, Miss Kurtz shares that what she loves most about her job is having the opportunity to see her students smile every day. She also loves that she gets to see her students grow academically. Being a part of a supportive community is important to Miss Kurtz and is why she loves Hollister.
"I love that everyone supports everyone else. In a time of need, the staff and community always come together to help others," Miss Kurtz says. When not at work, Miss Kurtz loves to run, read, and spend time with her family.
Republic School District
It's TEACHER PROUD TUESDAY! Republic School District is excited to join other school districts across the region in celebrating teachers on the 2nd Tuesday of each month. On each Teacher Proud Tuesday we'll introduce you to several of our teachers in an effort to help you learn more about our teammates!
Today we'd like to introduce Stacie Allen, Alice Buckner and Danielle Jones from Lyon Elementary. Combined, these three teachers have served over 45 years in education and therefore impacted over 2800 students! We're thankful for their service!
We encourage YOU to participate in Teacher Proud Tuesdays by sharing how a teacher has impacted your life or the life of your student(s) on your personal social media pages! #RepMOProud #TeacherProud
West Plains School District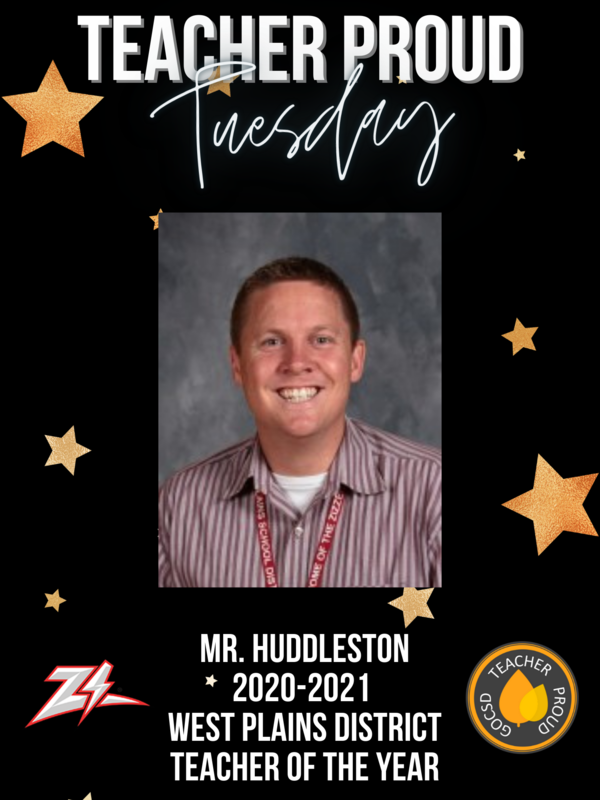 Mr. Huddleston is not only the 20/21 West Plains School District Educator of the Year but he is loved by all his students.
Here is a quote from one of them, "Mr. Huddleston is not only my math teacher but also my tennis coach. He never fails to lend a helping hand and he's probably the most understanding teacher I've ever had. He's an amazing teacher and he always brings class to life with his humor, and talk about Star Trek."
Join the Celebration
GOCSD encourages all educators to collectively "lift-up" and celebrate our profession! The hope is that we all proclaim that every second Tuesday is Teacher Proud Tuesday. Check out the Teacher Proud Toolkit & Tutorial to learn more.

🔦 If your District would like to be spotlighted by GOCSD please contact Janetta Garton.