The Greater Ozarks Cooperating School Districts (GOCSD) is pleased to announce the hiring of two outstanding educators to support the professional learning of its 75 local school districts. Kathy Gross, a former Director of Professional Learning for Springfield Public Schools and Dr. Debra Yonke, the current DIrector of Professional Learning and Instructional Support at Republic Schools (retiring this summer) will serve the member districts of this southwest Missouri educational consortium. Collectively, they bring 60 years of experience from the field of education.
This dynamic team has been hired to job-share the position of Professional Learning Director. The job recently became available due to the retirement of Cindy Bryant. Cindy served GOCSD for five years.
Both Kathy and Debra bring to GOCSD incredible experience in designing, implementing and evaluating high quality educator professional learning. Additionally, this team will help lead GOCSD in accomplishing two additional strategic priorities connecting to educational advocacy and developing meaningful partnerships with universities and business sponsors.
Dr. Pam Hedgpeth, Executive Director of GOCSD stated, "We are fortunate to be able to hire such well-respected professional learning experts. Our local educators will greatly benefit from the knowledge and skill these individuals bring related to curriculum, instruction and assessment practices, but also in their unique skill in designing and delivering professional learning." Kathy will serve solely as the Professional Learning Director, starting January 1, 2022 until Debra comes on board July 1, 2022.
---
Kathy Gross is a respected educational leader who loves learning, coaching, facilitating and presenting. Kathy serves as a consultant for Learning Forward and is a Training Associate of Cognitive Coaching. She also serves as an Education Ambassador for the non-profit I Pour Life, and is on the Board of Directors for Kagan Charitable Foundation. During her 28 years of service in Springfield (MO) Public Schools she enjoyed being a Director of Professional Learning, Coordinator of Teacher and Leader Development, coach to teachers new to the career, principal and assistant principal, and teacher. Kathy knew she wanted to be a teacher from the time she was a kindergartner and still believes that teaching is the most important profession. This belief led to the acceptance of additional duties in roles that support and empower teachers and leaders, and to the creation of Engrossed in Service, LLC upon her retirement from public schools.
---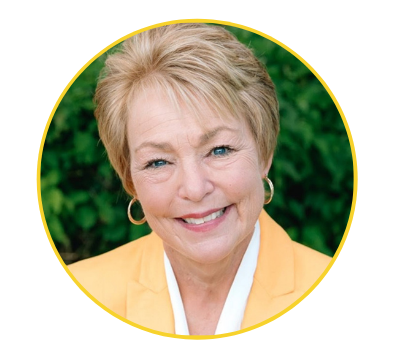 Dr. Debbie Yonke currently serves as the DIrector of Professional Learning and Instructional Support at Republic Schools. During her 30 year career in public education, she has served as a classroom teacher, instructional specialist, and curriculum director. Her professional goal is to empower and support educators so that they might equip their students for a successful future. She has been blessed to serve alongside many other amazing educators in the Republic, Willard and Springfield districts and collaborate with leaders and teachers throughout Southwest Missouri. She also has had the opportunity to collaborate with educators throughout the nation as a Cooperative Learning Trainer and also partner with non-profit organizations to train teachers in both Cambodia and Ethiopia. In her free time, Dr. Yonke enjoys spending time with her husband, Steve who is a retired educator, their 3 daughters and grandson, Grady.