For January's Teacher Proud Tuesday we are spotlighting the Lebanon, Marshfield, and Spokane School Districts.
Lebanon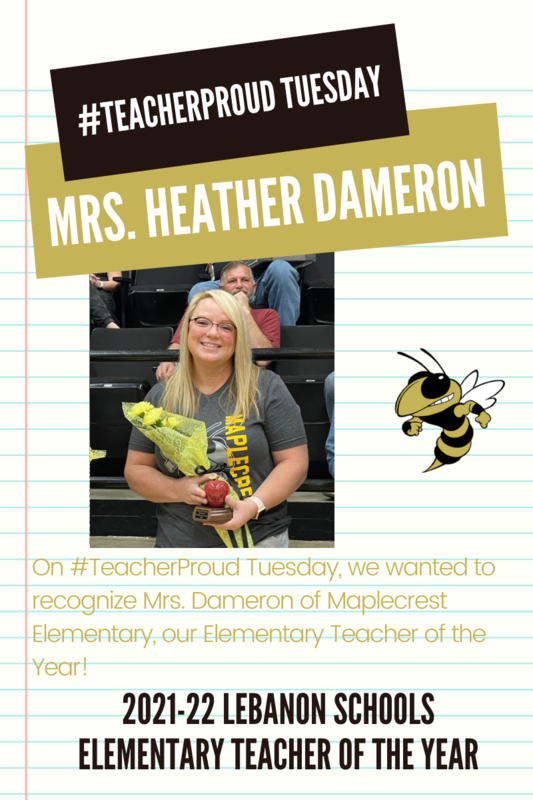 Mrs. Heather Dameron
2021-2022 Lebanon Schools Elementary Teacher of the Year
Marshfield
Tina Loftus, Preschool: Mrs. Tina understands child development and uses developmentally appropriate practices. She loves her students unconditionally and forms relationship with their families.
Melanie Cantrell, Hubble Elementary: Mrs. Cantrell goes above and beyond for her students. She puts her heart in everything she does. She makes learning fun and engaging.
Angie Pollard, Webster Elementary: Ms. Pollard goes above and beyond in everything she does. I've seen first hand what all she goes through. She is one of the first ones at work everyday and one of the last to leave. Ms. Pollard puts her students 1st at school, at home, and everywhere she goes.
Kristina Fishel, Shook Elementary: She's just amazing. She's always willing to help and to go out of her way to help me in any way she can. You can tell she cares deeply not only about her students, but about every other teacher in building. She's the best!
Cecil Bratton, Jr. High: Mr. Bratton has gone above and beyond for my son, he takes the time to make him feel heard and important and my son really benefits from having Mr. Bratton in his life.
John Mason, High School: Mr. Mason genuinely cares about his students. He makes it a point to build relationships with each and every one of them. He loves his job and it shows.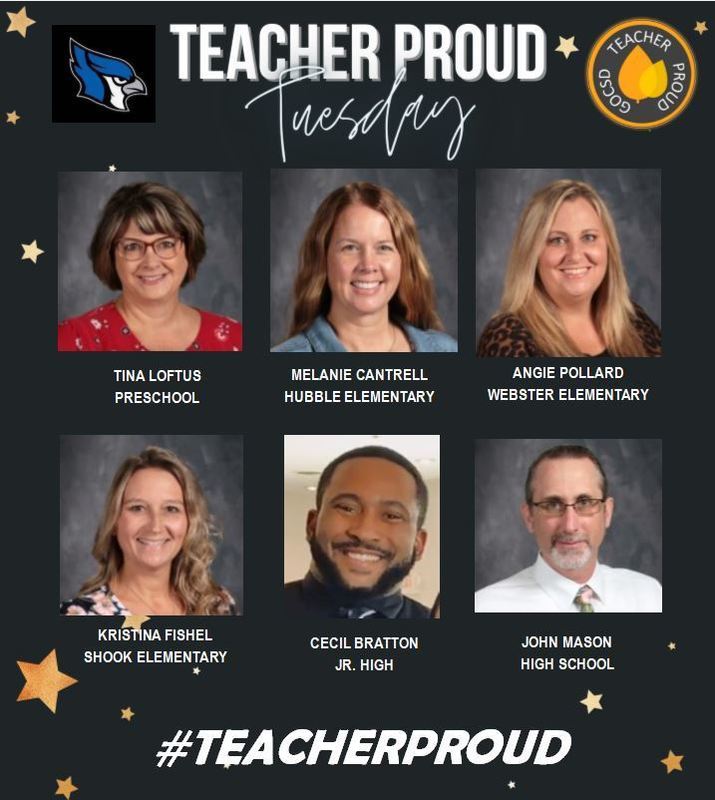 Spokane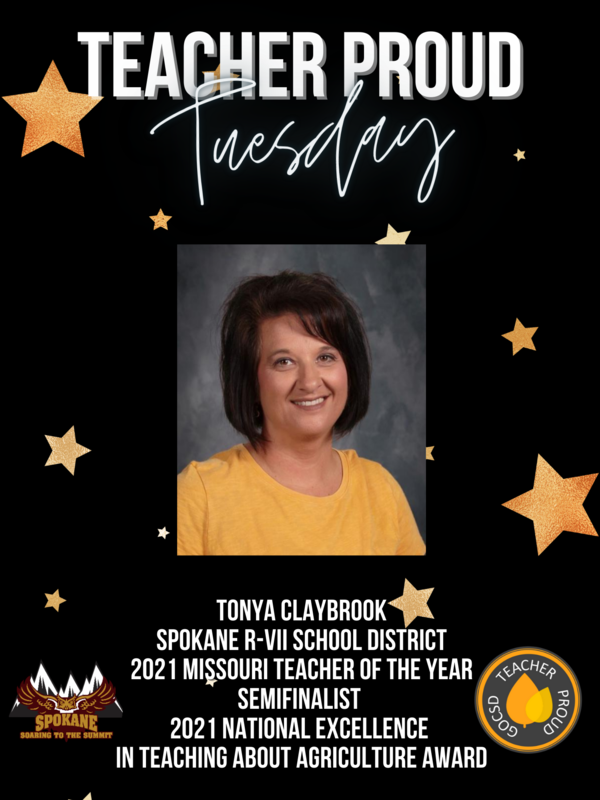 Tonya Claybrook
2021 Missouri Teacher of the Year Semifinalist
2021 National Excellence in Teaching about Agriculture Award
---
Join the Celebration
GOCSD encourages all educators to collectively "lift-up" and celebrate our profession! The hope is that we all proclaim that every second Tuesday is Teacher Proud Tuesday. Check out the Teacher Proud Toolkit & Tutorial to learn more.
🔦 If your District would like to be spotlighted by GOCSD please contact Janetta Garton.