For February's Teacher Proud Tuesday we are spotlighting the Clever, Mount Vernon and Pleasant Hope School Districts.
Clever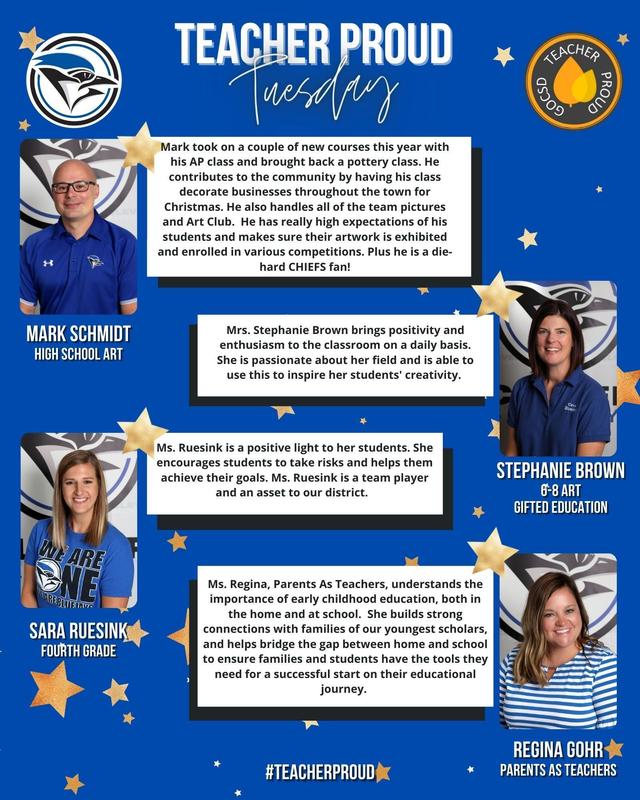 Clever Teacher Proud Tuesday Recipients for February
Mount Vernon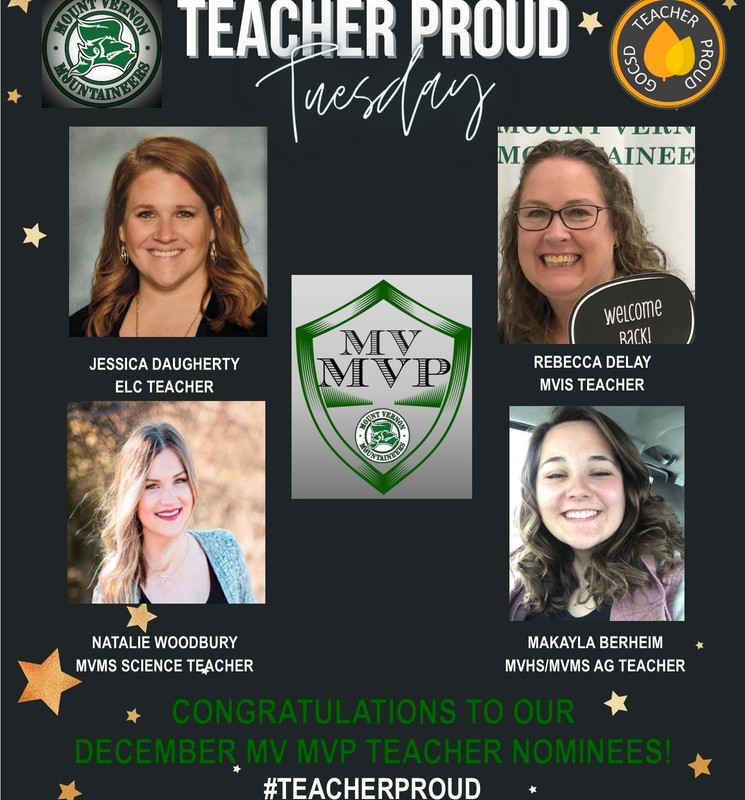 We are so proud to recognize these four outstanding teachers who were our building nominees for the MV MVP award for the month of December. They were nominated by their peers and go the extra mile to make it a great day to be a Mt'Neer!

Pleasant Hope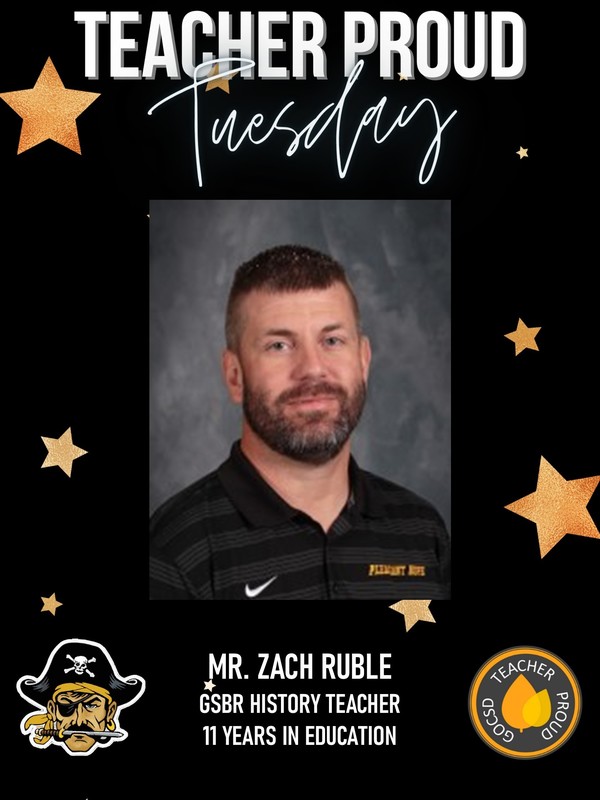 Mr. Zach Ruble
GSBR History Teacher
Pleasant Hope School District
11 Years in Education
---
GOCSD encourages all educators to collectively "lift-up" and celebrate our profession! The hope is that we all proclaim that every second Tuesday is Teacher Proud Tuesday. Check out the Teacher Proud Toolkit & Tutorial to learn more.
🔦 If your District would like to be spotlighted by GOCSD please contact Janetta Garton.