For May's Teacher Proud Tuesday we are spotlighting the Ava, Bolivar and Springfield School Districts. This will be our last Teacher Proud Tuesday for this school year. We will start again in September.
---
Ava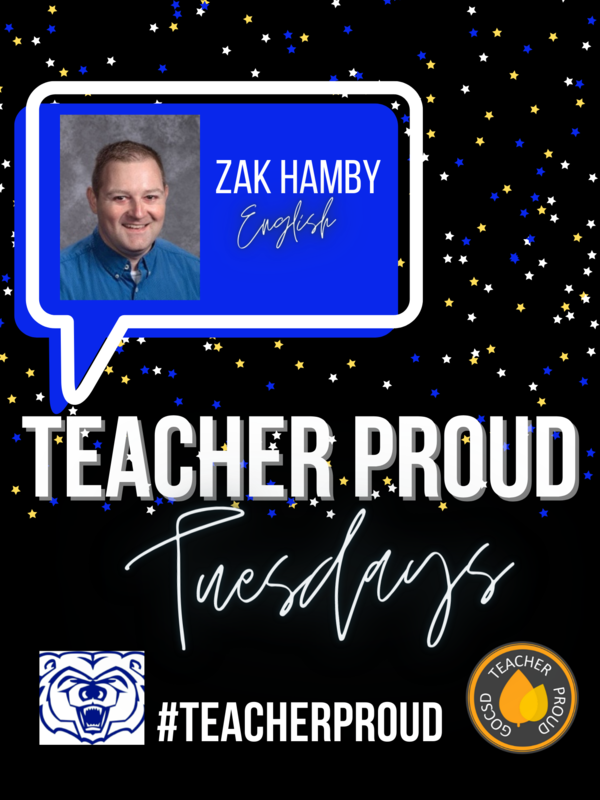 WHAT WE LOVE ABOUT MR. HAMBEY
We love that Mr. Hamby writes his own script stories and uses them in his classroom. He challenges students and creates interdisciplinary lessons. Learning always comes alive in his classroom. One of his Senior English students said, "I love Mr. Hamby's class. I always leave his classroom knowing more than when I entered. He makes learning fun."
WHAT HE LOVES ABOUT TEACHING
To him, teaching is a career where you get to build the future. He teaches because of the positive impact he can make in the lives of young people. He wants them to be good readers, good writers, and, most importantly, good people.
WHY HE CHOSE TO BE A TEACHER AT AVA
His favorite things about teaching at Ava are the support and encouragement of his administrators and colleagues given to him on a daily basis. We all share the same goal: to give our students a world-class education.
---
Bolivar
These five educators were selected by their peers as the Teacher of the Year for their building. One of them will be honored as Master Teacher of the Year for Bolivar Schools later this month!
Gina Green
Aaron Francisco
Malissa Goodwin
Samantha King
Robin Campbell
---
Springfield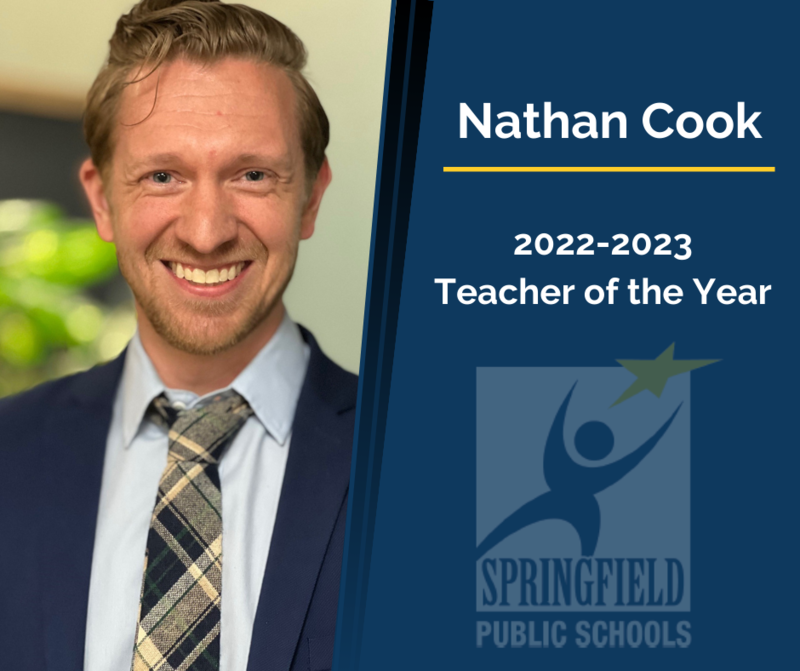 Springfield Public Schools named Mr. Nathan Cook 2022-2023 Teacher of the Year April 18 during the Foundation for Springfield Public Schools Celebrate SPS event. Four finalists were also celebrated: Tiffany Coughenour, Jeffries Elementary School; Tiffany Lynch, Pipkin Middle School; Jami Schulte, Study Alternative School; and Mary Tilton, Cowden Elementary School.
Nathan is the choir director at Parkview High School and is a proud product of Springfield Public Schools, having attended Horace Mann Elementary, Carver Middle School, and Kickapoo High School. Throughout his time as a student at SPS, Nathan was inspired by phenomenal teachers who cared for and challenged him to grow. He saw the unique opportunity a teacher has to make a positive difference in the life of a student, which led to his pursuit of music education.
Nathan attended the University of Arkansas, where he earned a Bachelor's Degree in Music Education, with an emphasis in Choral Conducting. He student taught at Parkview High School and then traveled across the world to teach music at Grace International School in Chiang Mai, Thailand, where he founded and conducted the Grace Children's Choir and the Grace Community Choir. Nathan later continued his study of choral conducting in Vancouver, Canada, at the University of British Columbia and received his Master's Degree in Choral Conducting from Missouri State University. At Parkview since 2016, Nathan directs 5 choirs, teaches AP music theory, and co-developed the first high school musical theatre course in SW Missouri. Nathan is active as a clinician, music director, and accompanist in the area.
Cook shared, "A teacher must be an innovative includer; diligently and creatively working to build unity within a classroom. By loving one another and by pursuing excellence in our classrooms, we allow our students the opportunity to learn to do the same."