For November's Teacher Proud Tuesday we are spotlighting the Mt. Vernon, Pleasant Hope and Sparta School Districts.
---
Mount Vernon R-V School District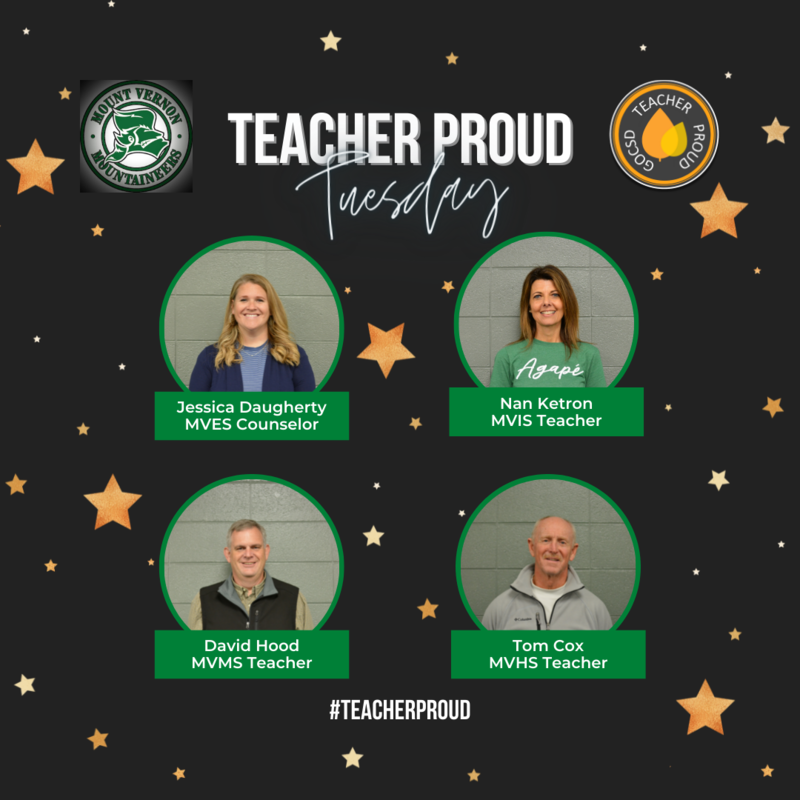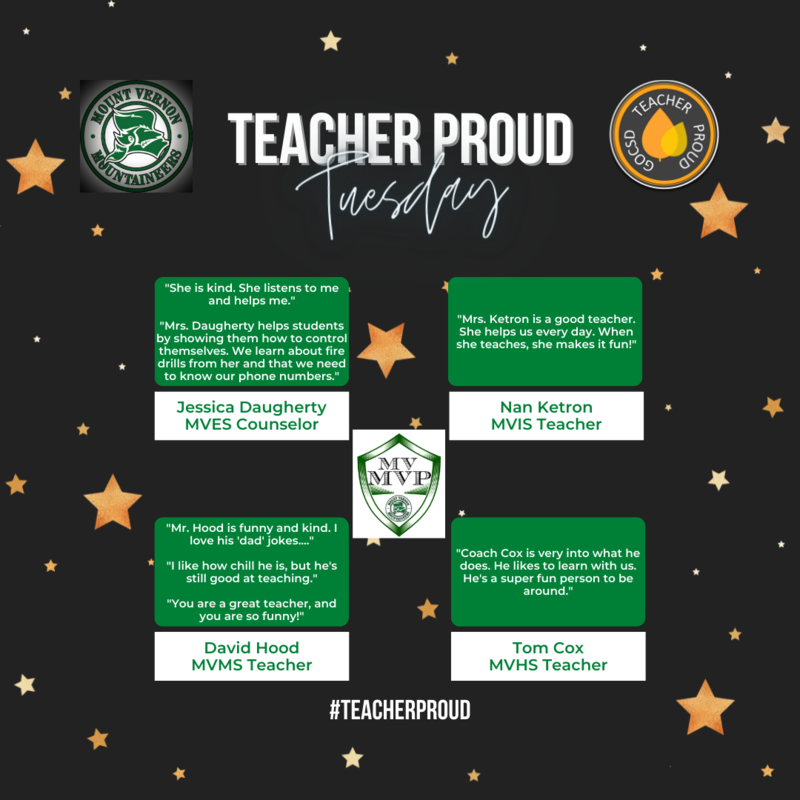 GUESS WHAT DAY IT IS! It's #TeacherProud Tuesday! Today, we're celebrating our teacher MV MVPs for November: Jessica Daugherty, Nan Ketron, David Hood, and Tom Cox.
These ladies and gentlemen are a huge part of making it A GREAT DAY TO BE A MT'NEER! Thank you for your service to our kids, our district, and our community! #MtNeerPride
---
Pleasant Hope R-VI School District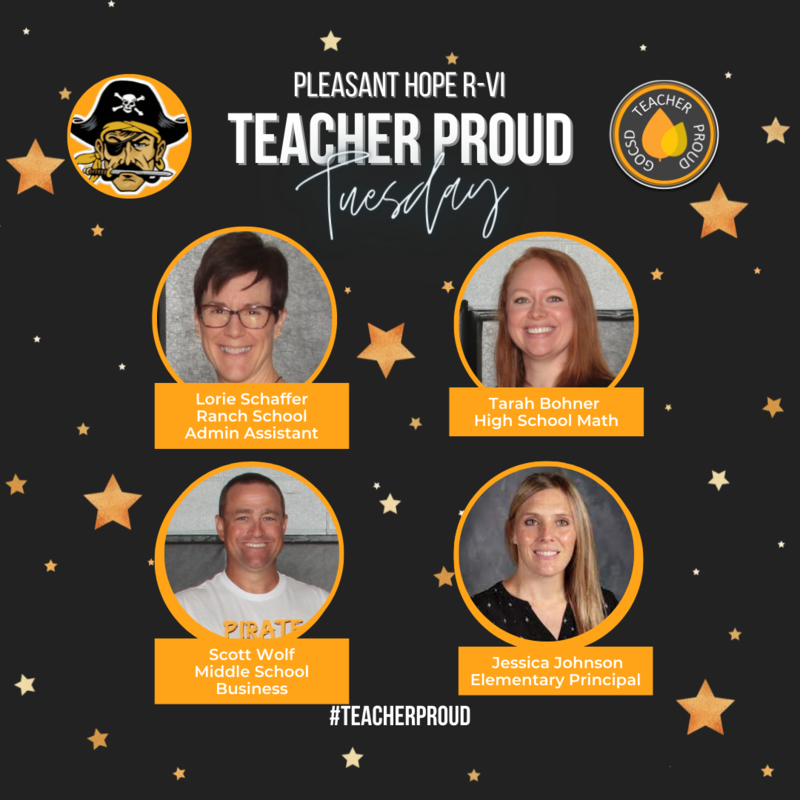 Lori Schaffer, Ranch School Admin Assistant
Tarah Bohner, HS Math
Scott Wolf, MS Business
Jessica Johnson, Elementary Principal
---
Sparta R-III School District
Mikayla Louderbaugh, 5th & 6th. Grade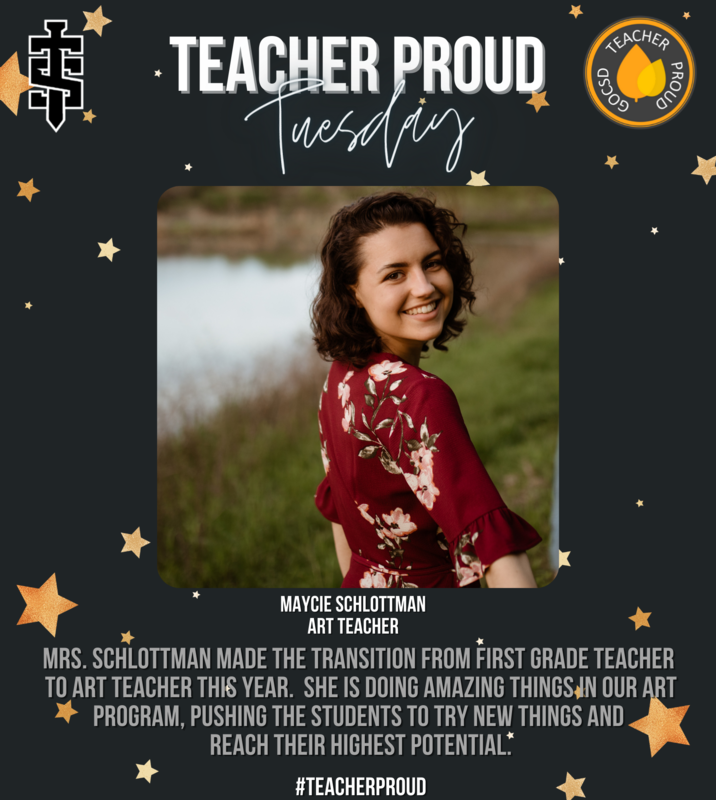 Maycie Schlottman, Art Teacher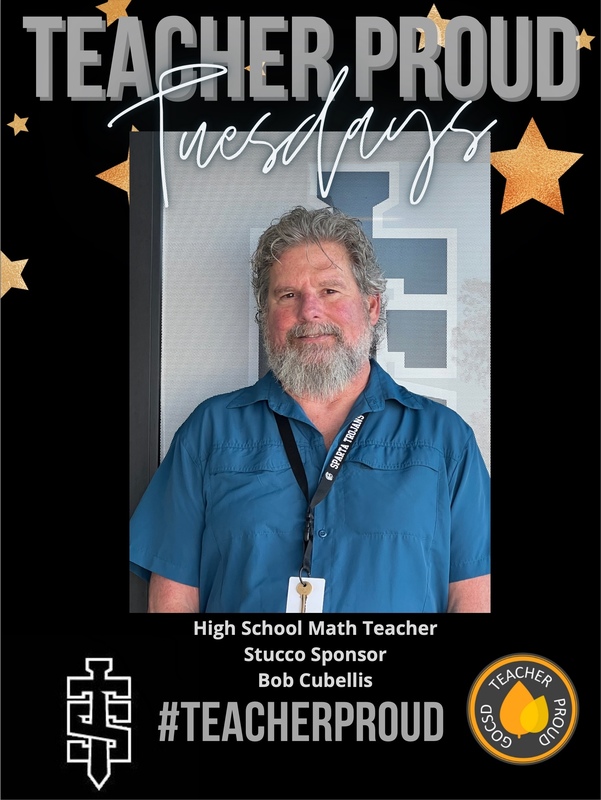 Bob Cubellis, HS Math and Stucco Sponsor
---
Republic Schools
Dr. Pam Hedgpeth asks Chris Lockmiller, Sweeny Elementary Principal at Republic Schools to share his why on this #TeacherProud Tuesday 🌟.
Dr. Pam Hedgpeth asks Jana McCroskey, Kindergarten Teacher at Sweeny Elementary, Republic Schools to share her why on this #TeacherProud Tuesday 🌟.
---
Join the Celebration
The purpose of the Teacher Proud Tuesday campaign is to lift up and celebrate the profession and those currently serving, to recruit and inspire candidates to consider teaching, and to inform communities, business leaders and policymakers on the importance of public education.
🌟 Check out the Teacher Proud Webpage and Toolkit to learn more.
🔦 If your District would like to be spotlighted by GOCSD please contact Janetta Garton.