For December's Teacher Proud Tuesday we are spotlighting the Diamond, Reeds Spring and Shell Knob School Districts.
---
Diamond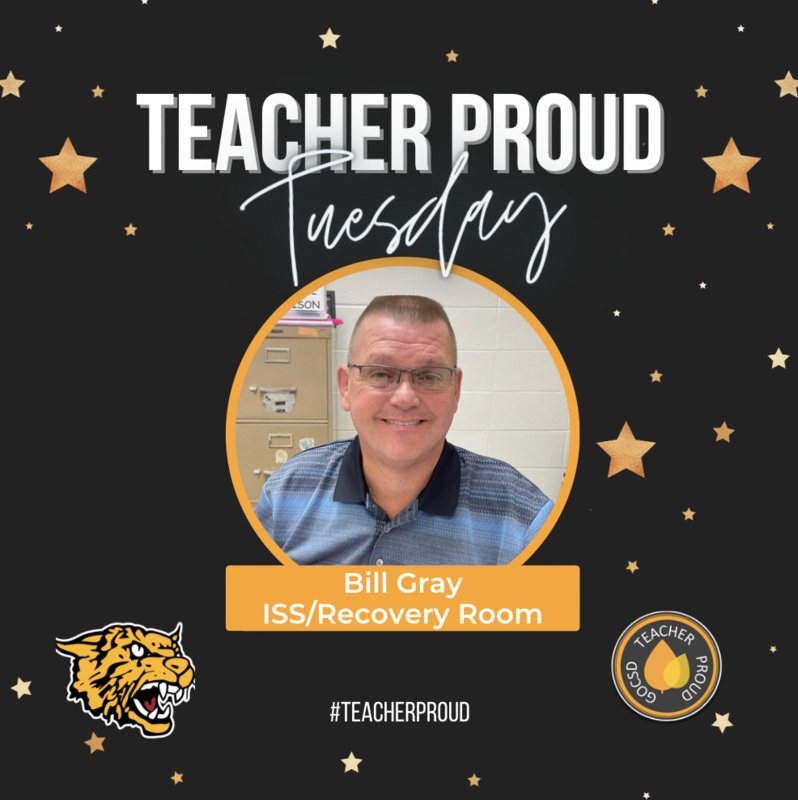 Did you know that it's ⭐ #TeacherProud Tuesday? We are excited to celebrate with other districts in the region. This month we are spotlighting Bill Gray. He chooses to be an ISS/recovery room teacher because he knows this is one way he can make a difference. Coach Gray works with our students to provide high levels of accountability. He is intentional with his relationships and strives to better others. Coach Gray also coaches football, wrestling, and baseball. Between all of those responsibilities, Coach Gray also manages part of the school's ZAP program (zeros aren't permitted). No matter what the challenge, Coach Gray is ready to jump in and save the day. Diamond High School is grateful to have an excellent teacher and a team player! If you'd like to nominate a teacher, please visit our website.

---
Reeds Spring
Mrs. Stephanie Smith is the counselor at Reeds Spring Primary School. "Stephanie is a true professional and well respected by students, parents, staff, and the community," said Reeds Spring Elementary School counselor Rhonda Davis. Smith has been with Reeds Spring Schools for 20 years. RSPS Principal Karen Murray said Smith brings a warm, caring style to her work as she advocates for students. "Her greatest asset as a counselor is her interactions with students. She easily forms bonds and relationships with students through her patient, kind and empathetic approach," Davis said.

---
Shell Knob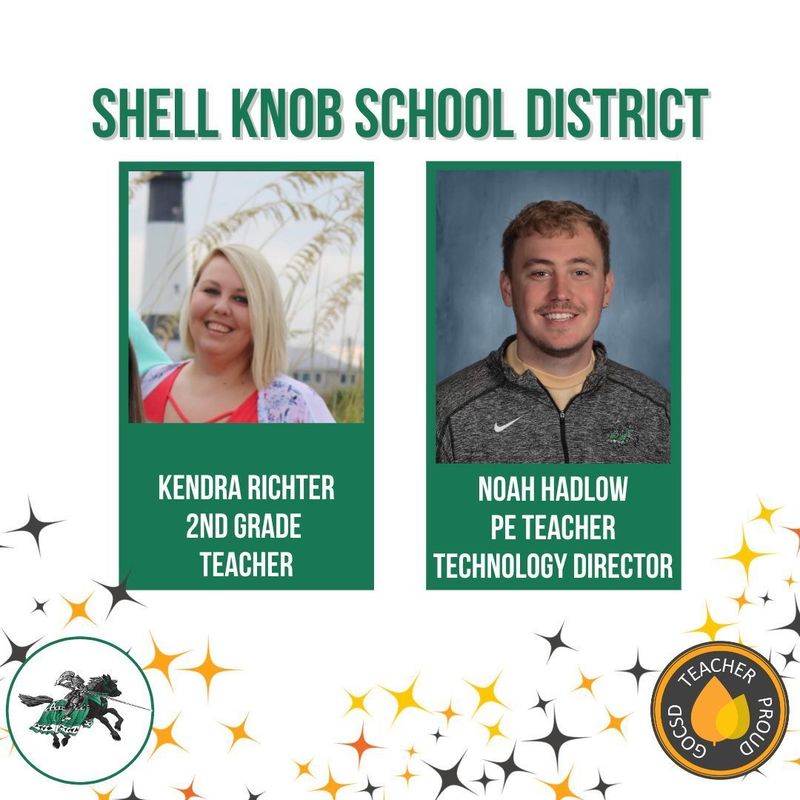 Kendra Richter - SKS 2nd grade teacher and Middle School Volleyball Coach
This is Mrs. Richters 10th year at SKS; 4 as a paraprofessional and 6 as a teacher. There are many reasons I chose to become an educator. I had many teachers who were an inspiration to me growing up. Just to name a few, Laurie Henderson, Heather Riepl, Jeanette Mullis, and Cathy Lewis were some of the biggest inspirations to me. Fun fact: I ended up doing my student teaching with Laurie Henderson who was my own 2nd grade teacher! Talk about full circle! I remember when I was in Kindergarten and my teacher was Susan Hadlow. I told her I wanted to be a teacher when I grew up, and from that moment on, she has been one of my biggest supporters alongside my parents. I also chose education for the relationships! Watching my students grow, learn, and succeed is one of my favorite things. Every day, I get the incredible opportunity to impact the present, invest in the future, and learn from the past. My students are my why.
Noah Hadlow - SKS Elementary PE and Technology Director
This is Mr. Hadlow's 2nd year as an educator. I have a list of teachers/coaches that have been outstanding role models for me and inspired me to go into education. One of them that stands out is David Robertson. I cannot describe how important he has been in my choice to go into teaching after watching him impact young students' lives year in and year out, including myself. I made the choice in college to go into teaching Physical Education and now that I'm in my second year at Shell Knob I am hopefully fostering healthy habits for the kids while also having some fun.

---
Join the Celebration
The purpose of the Teacher Proud Tuesday campaign is to lift up and celebrate the profession and those currently serving, to recruit and inspire candidates to consider teaching, and to inform communities, business leaders and policymakers on the importance of public education.
🌟 Check out the Teacher Proud Webpage and Toolkit to learn more.
🔦 If your District would like to be spotlighted by GOCSD please contact Janetta Garton.