For January's Teacher Proud Tuesday we are spotlighting the Conway Laclede County, Fordland, Hollister, and Joel E Barber Laclede County C-5 School Districts.
---
Conway Laclede County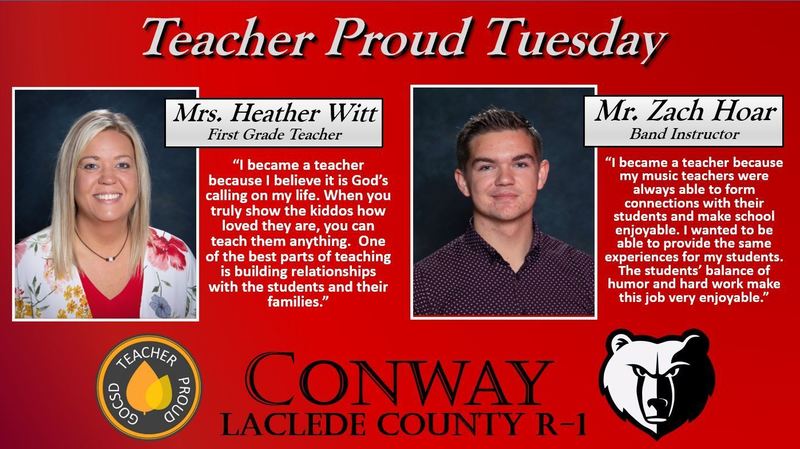 Fordland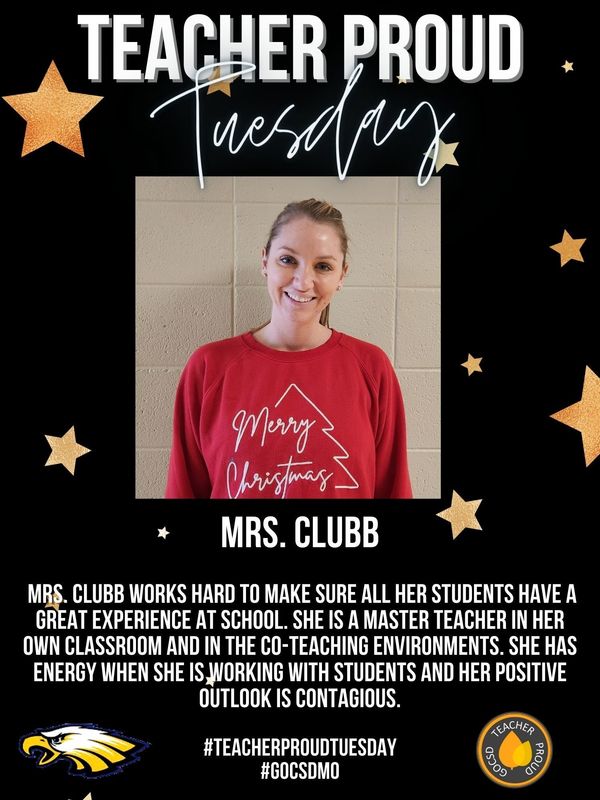 Fordland is honoring Mrs. Jana Clubb in January. This is Jana's second year in the district working as a secondary special education teacher. Jana works hard to find ways her students can be successful and contribute to their school community.
Hollister
Mrs. Carney is a math teacher at Hollister High School. This is her first year as part of the Hollister family. In her eighteenth year of teaching, Mrs. Carney has served as a business teacher, special education, and math teacher in Kansas, Alabama, and Missouri.
Mrs. Carney shares that she loves the people of Hollister. "Everyone has been very open and welcoming to me," she says.

Her students are why she is here. She loves to watch them grow in math and their personal lives. And this is reflected in her favorite saying, "What I LOVE about my classroom is WHO I share it with." When not sharing her classroom with her students, Mrs. Carney enjoys spending time with her family, watching her daughter play volleyball, and marching in the band. "I am 100% a Band Mom and Volleyball Mom," she exclaims. During the summer, she loves to read, read, and read.
---
Joel E Barber
Dr. Pam Hedgpeth asks Dr. Rachelle Jennings, Supt. of Joel E. Barber School Laclede County C-5 District to share a celebration of Principal Amy Cogdill on this #TeacherProud Tuesday.
---
Join the Celebration
The purpose of the Teacher Proud Tuesday campaign is to lift up and celebrate the profession and those currently serving, to recruit and inspire candidates to consider teaching, and to inform communities, business leaders and policymakers on the importance of public education.
🌟 Check out the Teacher Proud Webpage and Toolkit to learn more.
🔦 If your District would like to be spotlighted by GOCSD please contact Janetta Garton.